It was night of honors for RVE at the American Council of Engineering Companies of New Jersey (ACECNJ)'s 52nd Engineering Excellence Award Banquet. Our team took home the Grand Honor Award for our Atlantic City Expressway Connector Resurfacing Project, and we were able to hand out an honor of our own, presenting the Remington & Vernick Engineers Scholarship as part of 2023-2024 ACEC Research Institute's program.
Atlantic City Expressway Connector Resurfacing Project Receives Grand Honor Award – Medium Project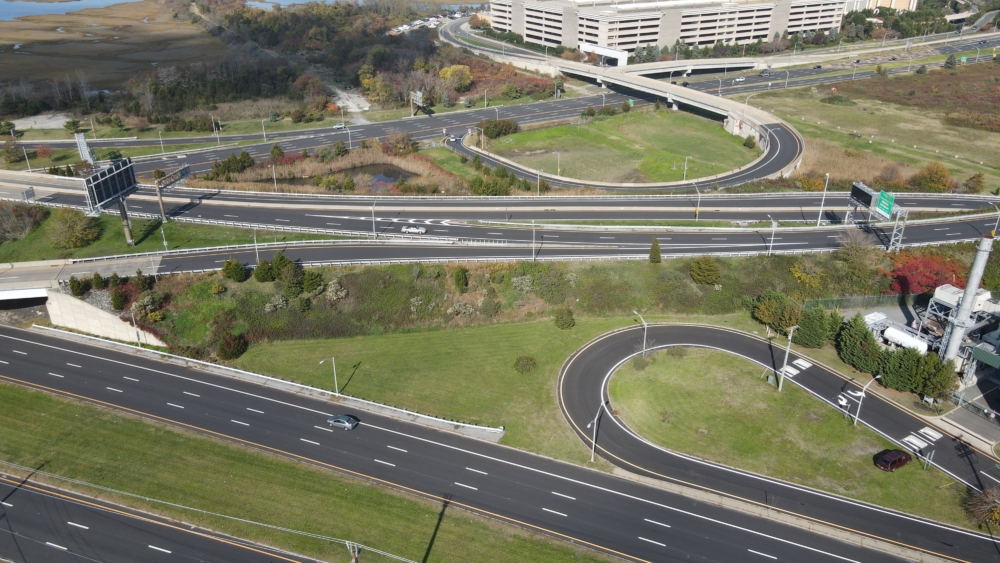 RVE is pleased to announce we have received the Grand Honor Award for our work on this project for the South Jersey Transportation Authority (SJTA). Frank Seney, PE, John Pyne, PE, Joseph Ragusa, PE, Tara McKay, EIT, Dante Silvestro, NICET IV and Robert Barrett, NICET II accepted the award on RVE's behalf.
For the project, RVE provided engineering design and construction management services and also provided the initial budget cost to the SJTA under the general engineering consultant contract. The Connector, a series of mainline roadways, bridges, tunnel and local roadways, had not been resurfaced in any manner since its inception in 2000 due to funding constraints. The project was scheduled to be completed between September 2021 and May 2022 with an anticipated winter shutdown. All work was to be performed at night to limit traffic disruption. Keeping on schedule was essential to avoid construction during the high-volume travel season between Memorial Day and Labor Day. RVE prepared the construction documents and assisted with the bidding process.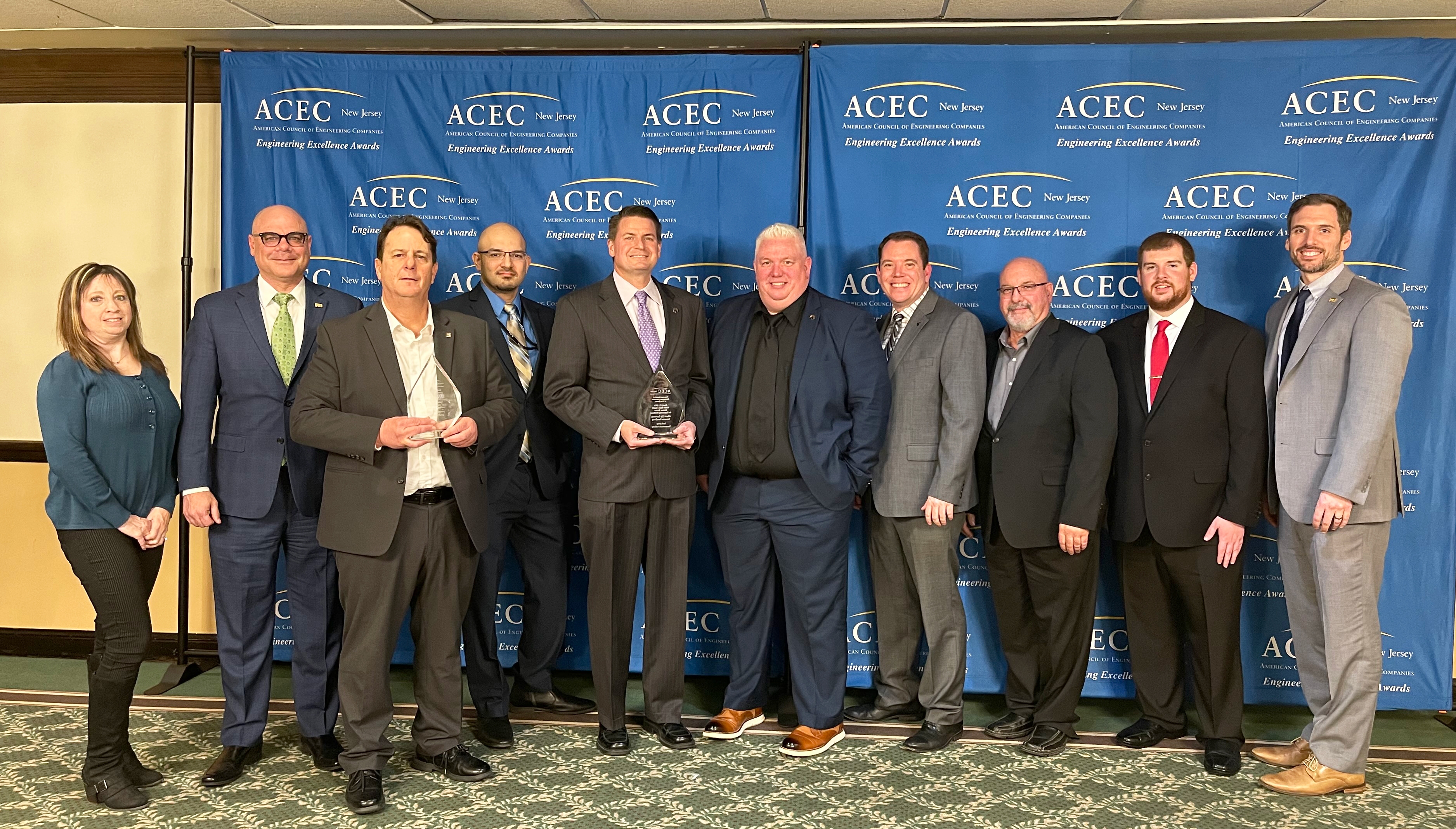 Despite several constraints and challenges, once Memorial Day 2022 arrived, the Connector was completely resurfaced with striping and raised pavement markers (RPMs) installed, meeting the project schedule. The pavement had an overall positive international roughness index (IRI) rideability bonus, which proved good workmanship and quality for a very difficult resurfacing project. Storm water ponding issues were corrected for Atlantic City and their businesses and proper ADA curb ramps were installed throughout the limits of the project where needed. Outdated traffic signal pavement loop detection was replaced with easier maintained radar detection unit. The project was well overdue, came in below budget, was completed within the strict schedule, had good rideability and was overall a huge success. The Atlantic City Expressway Connector Resurfacing provided a significant improvement to a key part of the infrastructure in the Southern New Jersey Region.

Remington & Vernick Engineers Scholarship Presented to Henry Conde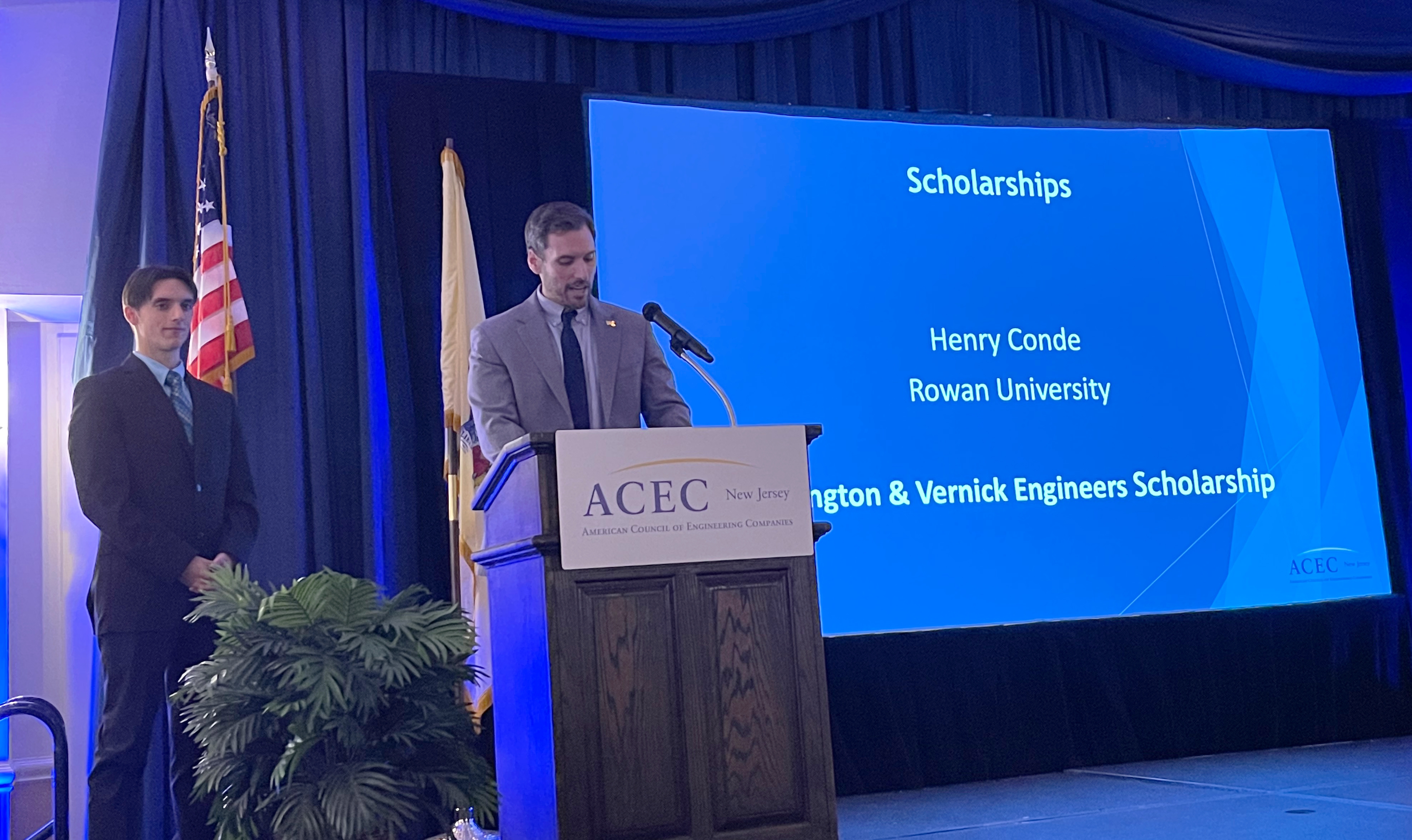 RVE takes pride in being an active member of ACECNJ and contributing to their ongoing efforts to support students in STEM programs, which not only provides opportunities for talented individuals, but also strengthens our workforce. Joseph Ragusa presented the Remington & Vernick Engineers Scholarship as part of 2023-2024 ACEC Research Institute's program. Throughout RVE's history, we've maintained an unwavering commitment to service and investing in education is one critical component.
The scholarship was awarded to Henry Conde, an upcoming junior at Rowan University who is studying Electrical and Computer Engineering. Henry has proven himself to be an exceptional student, earning numerous academic achievements and gaining real-world experience as an electrical engineering intern. He has also displayed impressive leadership skills, serving as workshop chair for the Institute of Electrical and Electronics Engineers (IEEE) Rowan University Student Branch. Additionally, he has been an active member of the Architecture Construction Engineering (ACE) mentor program, serving on their board and alumni committee while being a role model to others, sharing his education and experiences.

Henry understands the value that engineers bring to their clients and the long-term benefits they provide to the community, and we are pleased to support him in his academic pursuits. RVE congratulates Henry on receiving the Remington & Vernick Scholarship, and we wish him continued success as he pursues his degree and develops his skills as a future engineer.