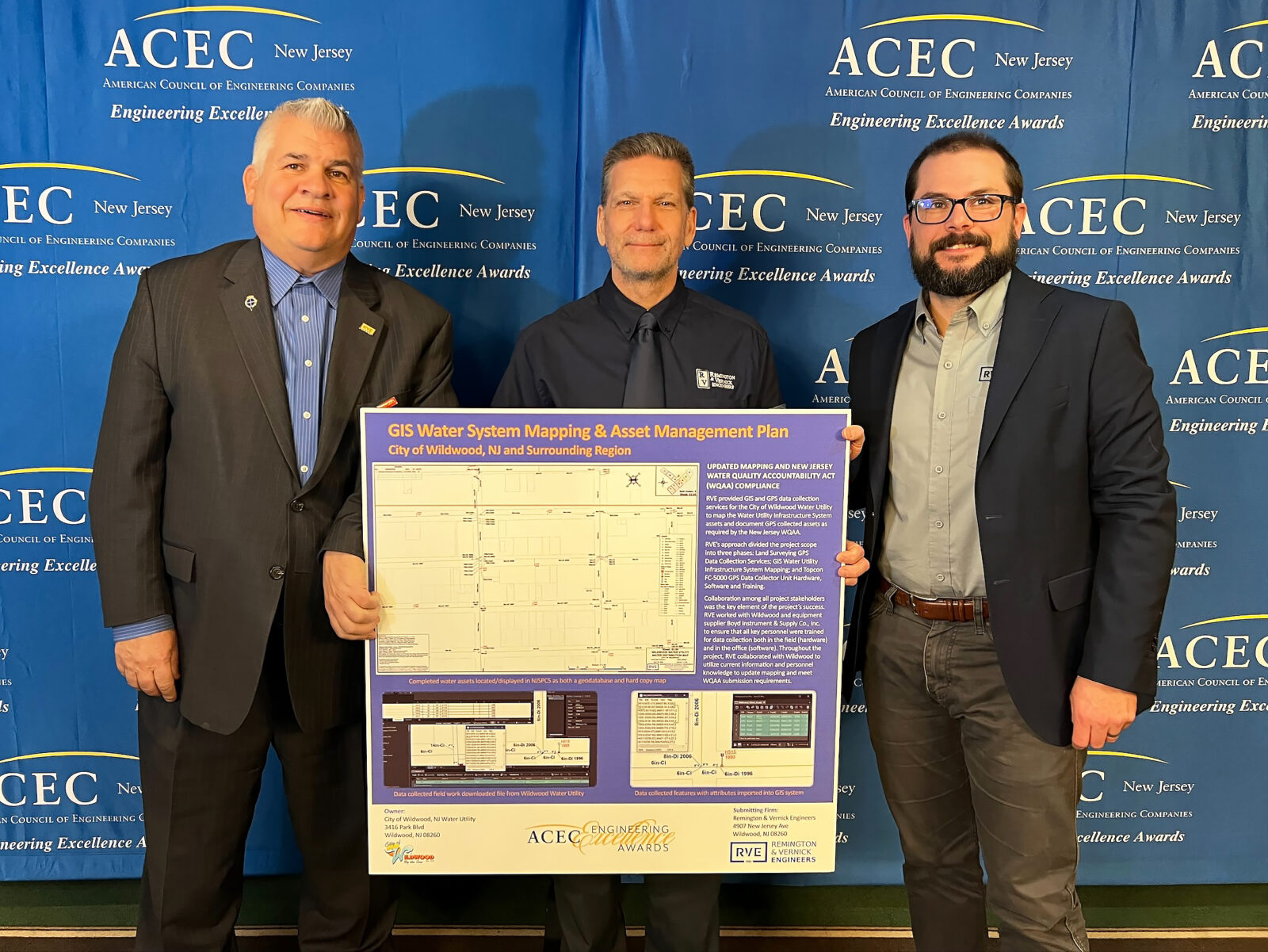 RVE is honored to have received a Distinguished Award from the American Council of Engineering Companies of New Jersey (ACECNJ) at the 2022 Engineering Excellence Awards Ceremony on March 23rd. RVE received the award in the Surveying and Mapping Technology category for our work on the GIS Water System Mapping & Asset Management Plan project for the City of Wildwood Water Utility (WWU). Charles E. Adamson, PLS, AET, NP, Kevin Zelinsky, GISP, CMS and Christopher Gross, GISP, CFM accepted the award on RVE's behalf.

For the project, RVE provided Geographic Information System (GIS) and GPS data collection services for WWU to map the Water Utility Infrastructure System assets and document GPS collected assets for WWU as required per the New Jersey Water Quality Accountability Act (WQAA). The WQAA requires both private and public water purveyors to conduct certain testing, reporting, management and infrastructure investment/planning services to be in compliance with the new State regulations. The goal of this project was to achieve WQAA compliance.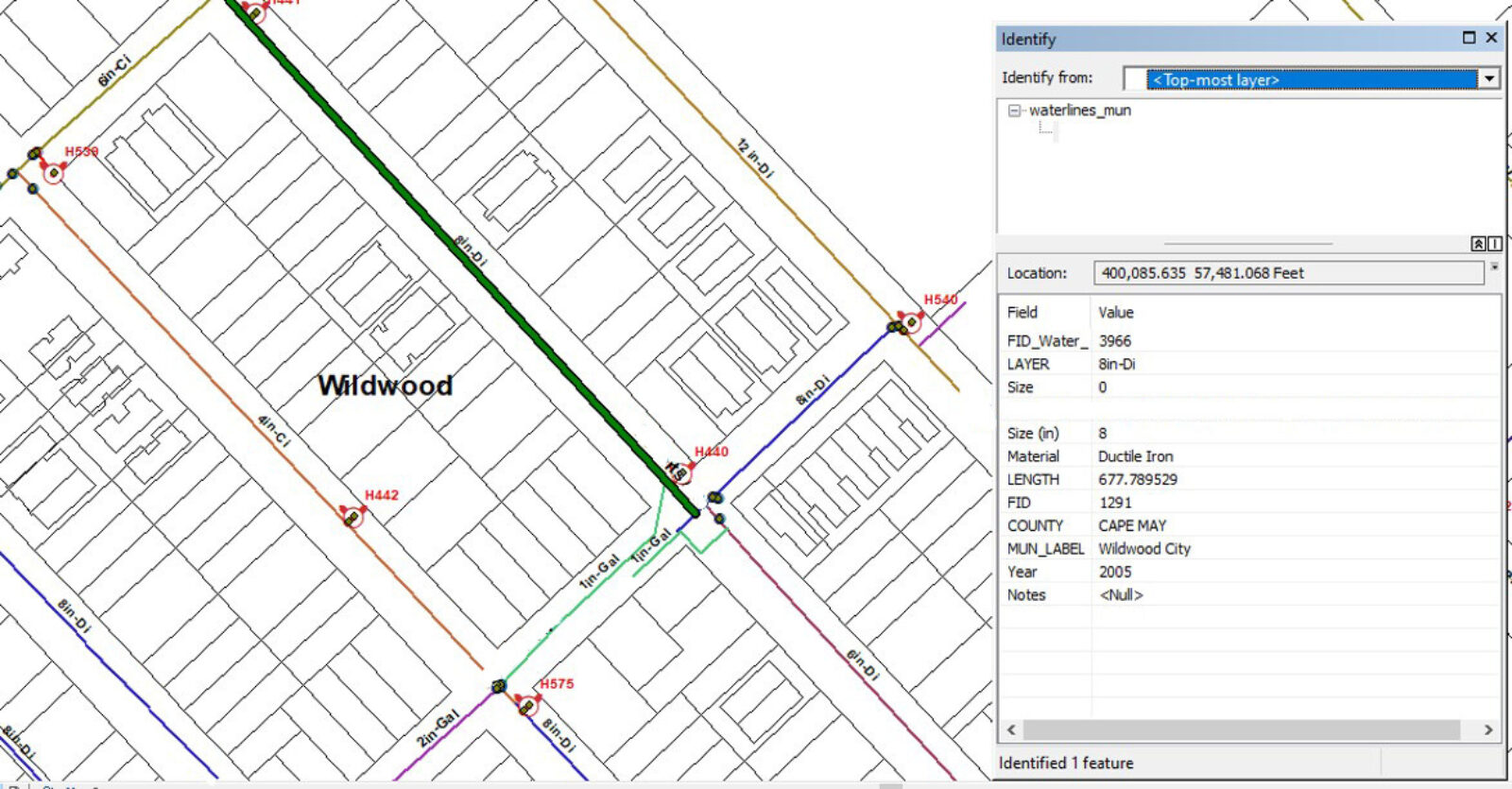 RVE worked with WWU to utilize current as-built information and institutional knowledge to GPS locate, download, post-process and update the GIS mapping.
Collaboration among all project stakeholders was the key element of the project's success, especially during the Topcon FC-5000 GPS Data Collector Unit Hardware, Software and Training Phase. RVE worked with Wildwood and equipment supplier Boyd Instrument & Supply Co., Inc to ensure that all key personnel were trained for data collection both in the field (hardware) and in the office (software). Throughout the project, RVE collaborated with WWU to best utilize current information and personnel knowledge to update the mapping and achieve WQAA compliance. RVE successfully provided a single source solution for WWU to meet WQAA submission requirements.