Whites Road Park Accessible Playground recently received a 2022 Montgomery Award from Montgomery County, PA for sustained vision, accessible and inclusive design and community collaboration and impact. As Borough Engineer to the Borough of Lansdale, RVE provided engineering design and landscape architecture services for this project, which included a new ADA compliant playground to replace existing play structures and associated site improvements at the Borough of Lansdale-owned park located in Upper Gwynedd Township, PA. The project's goal was to amend the existing concept plan for the playground, rehabilitate an existing access road and add ADA-accessible parking spaces. RVE also provided construction documents, bidding and construction management and inspection services.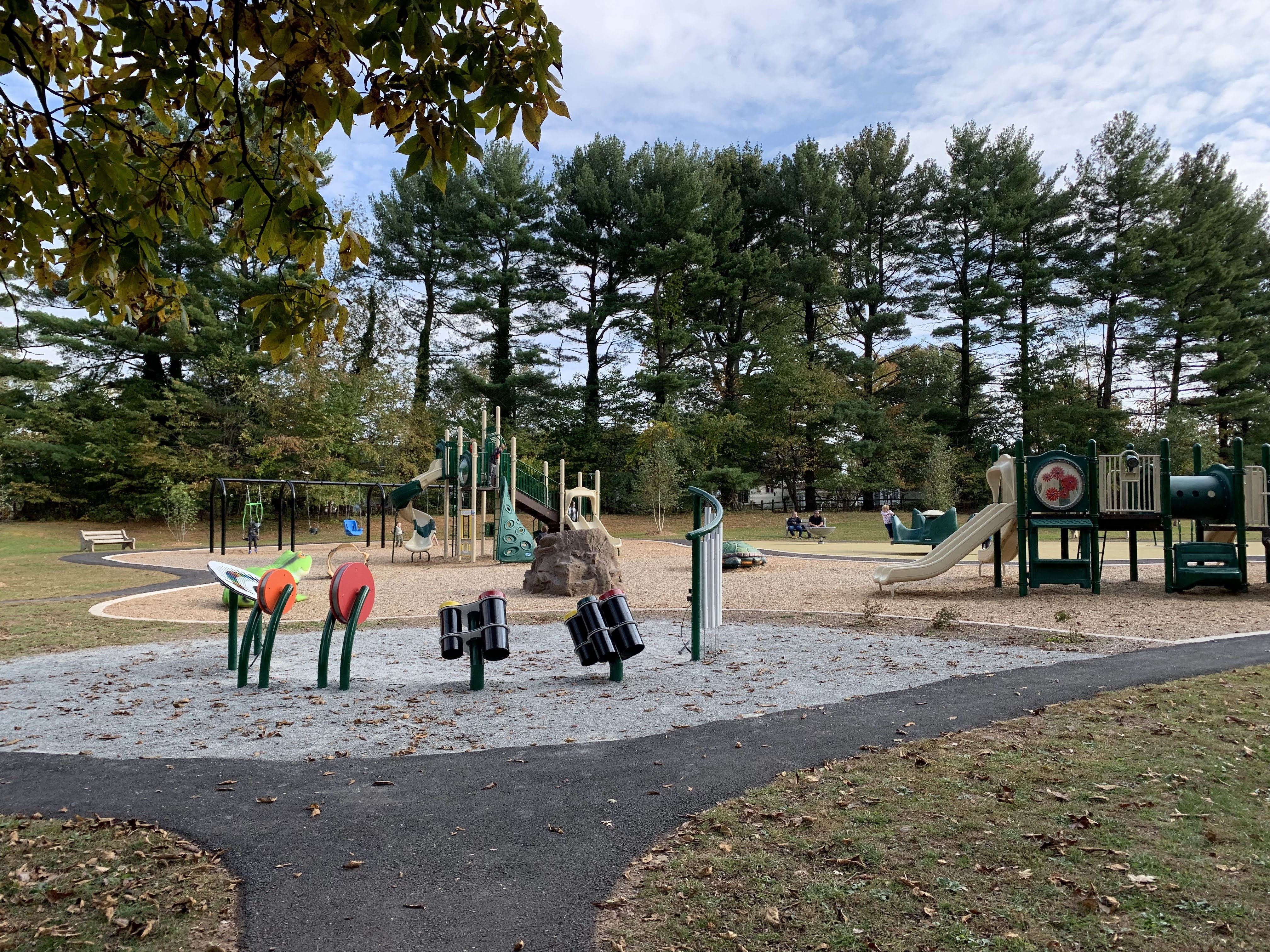 Improvements to the Park Included:
A new rain garden complete with underdrain piping and a slow release outlet
An ADA compliant parking lot including a drainage system for stormwater runoff
A five-foot wide ADA compliant asphalt walkway from the parking lot to the playground
Concrete curbing and underdrain piping for the playground safety surfaces
Playground equipment and safety surfaces as per ADA requirements
A new sandbox play area with a boulder wall
A four-foot wide ADA compliant walkway around the perimeter of the playground
Landscaping upgrades
Coordination between RVE and the multiple stakeholders was key to the project's success. The project received funding assistance from Upper Gwynedd Township, who partnered with Lansdale Borough to coordinate and partially fund the construction of the new playground. To learn more about this project, visit the Montgomery Awards Recipients web page and check out the video below.